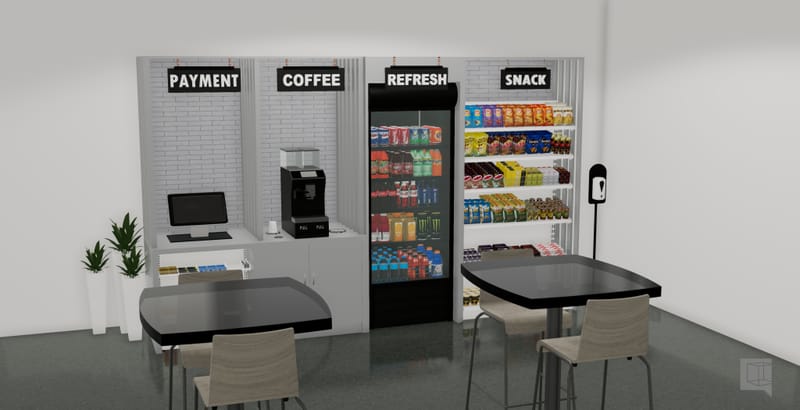 Self-Service
Automated and requiring no staff, Micro Markets offer cutting edge catering solutions to businesses of all sizes from a compact unit serving a small office of c.50 staff to larger industrial sites with 300 - 500+ staff. Customers choose from a range of chilled drinks, healthy snacks, sandwiches, fresh fruit & fresh brew tea & coffee. They then use the self-service cashless payment kiosk to purchase their items.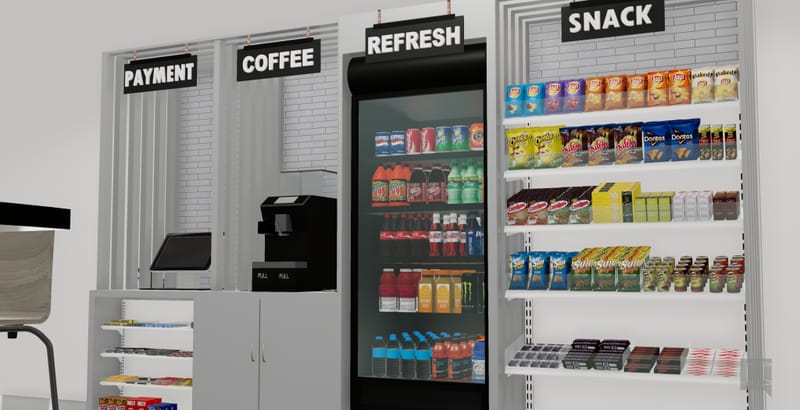 Scalable
Micro Markets are modular and can get scaled or adapted to suit any business. The concept consists of open rack displays, reach-in refrigerated coolers or/and freezers and a self-checkout kiosk. A single Micro Market can easily stock between 500-1000 products, while a traditional vending machine solution can generally only hold around 40-50 product lines.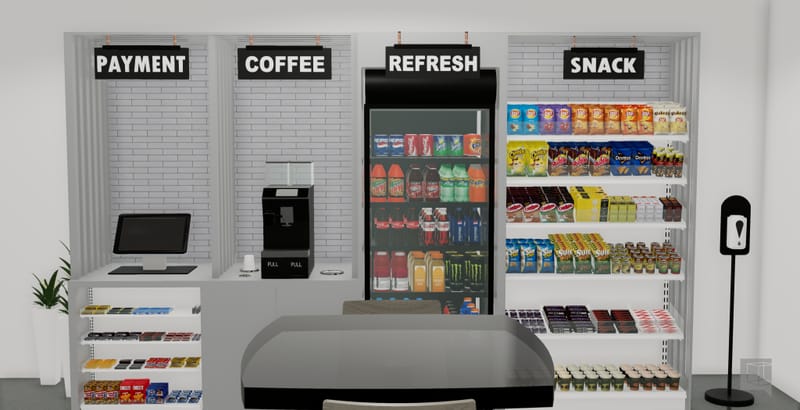 Convenient
All the convenience of a shop, without ever having to leave the office or offering all the benefits of an unmanned canteen which is open around the clock. Consumers can pay using credit/debit cards and can offer a wide variety of product options. Once installed, a Micro Market works just like a supermarket.